LIMITED EDITION – second in a series of three!
Whether you're a football player, Booster Club member, cheerleader, track & field athlete, band member, Stadium Club hero, a fan in the stands, or just a Marceline High School alumni, this ornament is calling your name! But, quantities are limited, so don't delay – order now and pickup at Magnolia Antiques, or stop into Magnolia, Allstate Insurance, or The Paper Station on Main Street USA to buy in person – $20.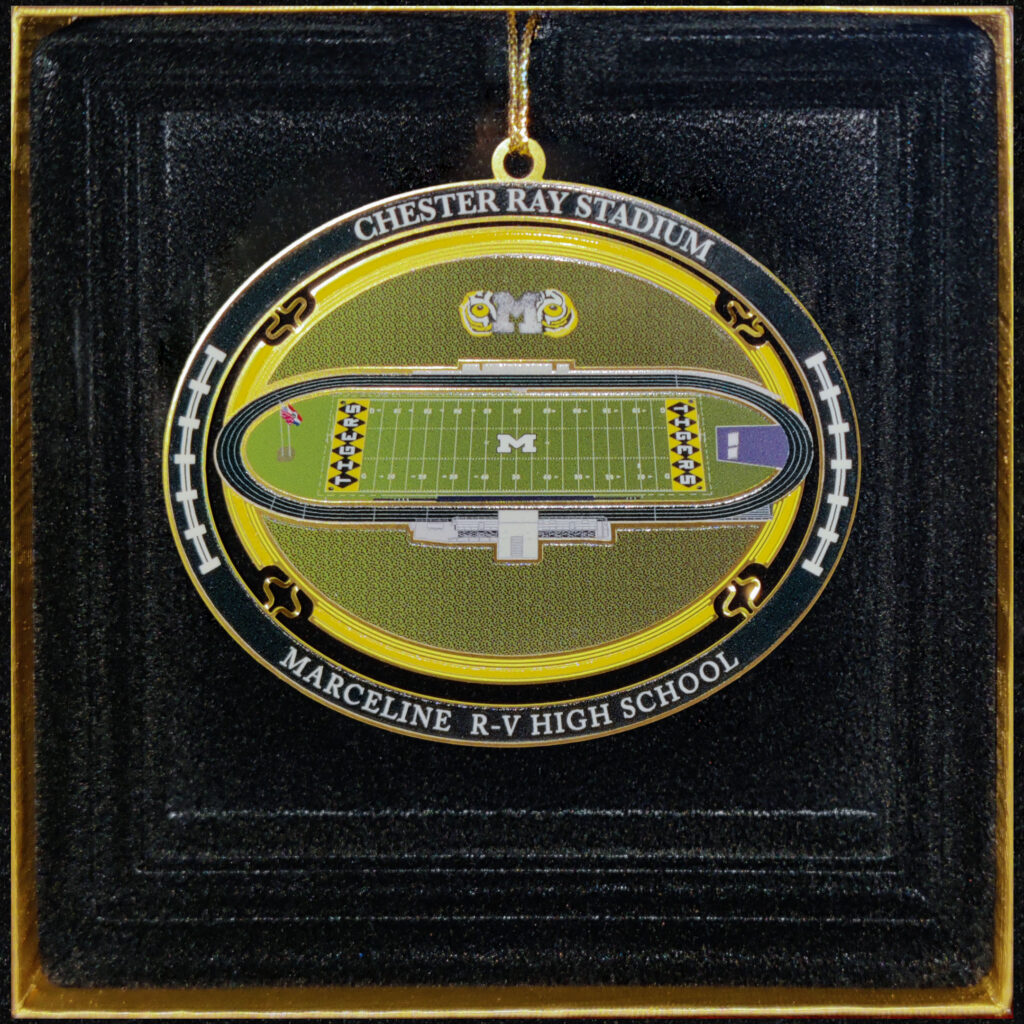 You might wonder where the stadium for Marceline R-V Schools got its name. It was named after Chester Ray who, in 1974, was a recently retired civil engineer living in Marceline. Chester Ray was an important volunteer who oversaw the construction of the stadium. Learn more by listening to a couple of specific episodes of "Marceline High School Memories" by Tom Hauser.
Size: 3.5″ x 2.75″ | Material: Brass | Made in the USA by Beacon Design | Storage box included
Shipped via USPS flat rate padded envelope (1-3 business days) -OR- pickup on Main Street USA.