Zurcher Building History
Built in 1899, 123 Main Street USA, Marceline, MO originally served Marceline with a bank on the first floor and the Knights of Pythias meeting hall on the second floor. By 1905, Percy Wilkins established a jewelry store on the first floor, and by 1909, the store passed on to Albert Zurcher. Mr. Zurcher continued to serve the community for an astonishing 64 years, selling not only jewelry, but also eyeglasses, cameras, TV's, and appliances.
---
During those 64 years of serving the Marceline community, the Zurcher's made a lasting impact on the community. From engagements, to lasting photographic memories, and providing modern conveniences for easier living at home, the Zurcher building provided lasting services to Marceline.
---
During Walt Disney's childhood, the architecture of Marceline's downtown made a lasting impression on Walt. Prior to the building of Disneyland, Walt came to Marceline and filmed our main street. He is also known to have sent photographers to Marceline prior to building Disneyland. With its unique corner entrance, the Zurcher building became immortalized as "Coke Corner" on Mainstreet USA in Disneyland.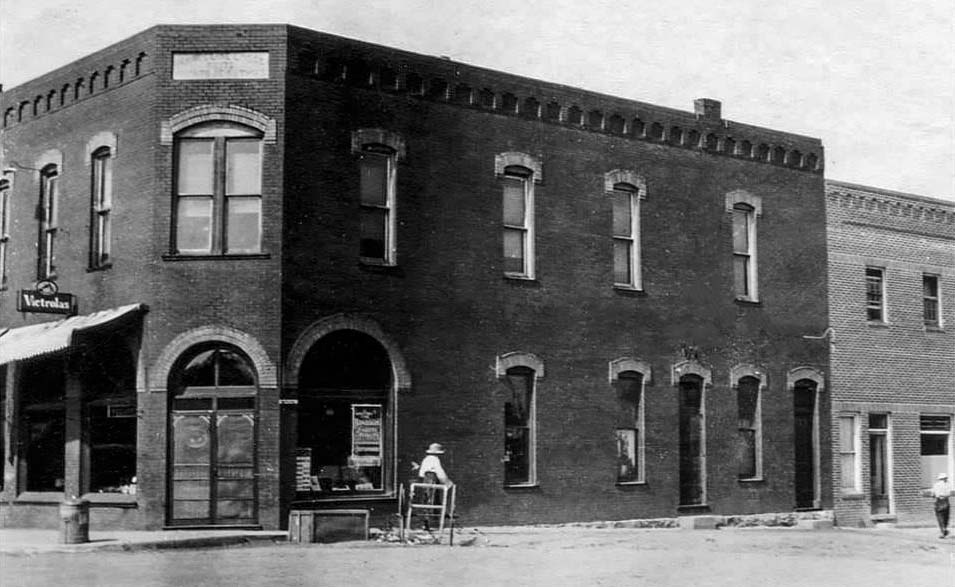 Unfortunately, time has taken its toll on this iconic building. Like so many historic buildings that have failed in surrounding communities, our Zurcher building is in jeopardy. Without our help, the building is certain to fail, losing this tie to our past stories, and losing our community's ability to create new stories within its walls.​
Due to the urgency of the need, the Downtown Marceline Foundation (501c3) organization acquired the building and contracted engineering services to determine the extent of the threat and what corrective actions are needed. Our worst fears were realized when the engineering analysis revealed that major work was required to ensure that the building would continue to stand.​
To ensure that Marceline does not lose this cornerstone building, Downtown Marceline Foundation has taken the extraordinary step of contracting the repairs to the building before having the full funding to pay for them. Through a generous donation by the Schmidt family and a loan from Preferred Bank, we are pushing forward, confident that our community and fans has our back and will support the need.​
By supporting this project, YOU will make a positive difference in our community!​
Your donation not only will bring new life to the Zurcher Building, it will make it possible to create a new business, add an employment opportunity and provide a gathering place for all ages where memories can be shared and created.
Please help us keep the memories and create new ones by supporting the Zurcher SOS Building Restoration Project by making a donation today!
---
See our progress
---
360 Photo
Go full screen and drag around the photo with your mouse or finger.